Hits: 103
COVID-19 has changed the entire landscape for the dental industry.
Because of the increased risks of disease transmission in a dental operatory. So to adapt dental offices will now have to invest in aerosol evacuation systems.
These suction systems will increase the noise levels in the operatory significantly
Hits: 865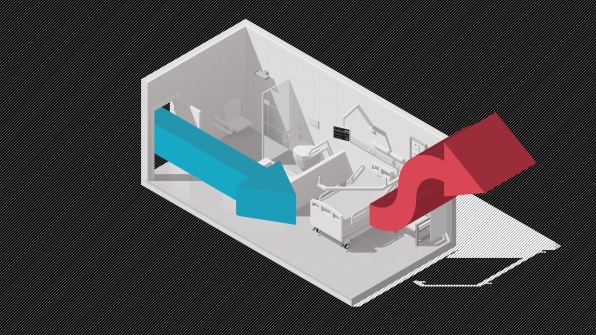 Negative Pressure Rooms in The Dental Office
Dental professionals, their staff, and patients, are at high-risk, of getting and spreading the COVID-19 virus. Most treatment procedures, that require the use of a dental drill, produces a significant number of aerosols in the environment.
Practice owners need to act to protect the saftey of their staff , patients and community.
By nature, dentists are at high risk of occupational exposure to several types of microorganisms, aerosol particles, and droplets that live in patients' saliva and blood in addition to instruments contaminated with saliva, blood, and tissue debris. Because of new CDC guidlines and in attempts to stop the spread of the corona virus dental offices are prevented from using handpieces and ultrasonic handpieces.
Studies suggest directing airflow through a negative pressure isolation room is a preferred model for protecting healthcare workers during patient care. The Occupational Safety and Health Administration (OSHA) provides guidance on preparing workplaces for COVID-19 and defines steps to reduce employee exposure. Engineering controls, such as installing high-efficiency air filters, increasing ventilation rates, and providing negative pressure ventilation, will minimize hazard exposure.
Read more: How to Setup a Negative Pressure Room in Your Dental Office